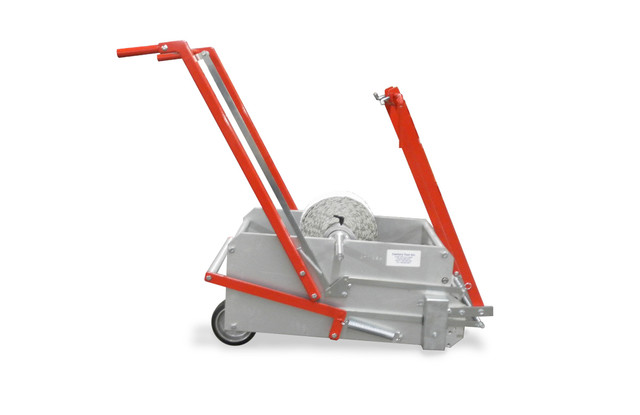 EHTA HYBRID
The Enhanced Highway Tape Applicator is a push type cart used to apply pavement marking tape. It offers reliable material feeding and easy threading capabilities that is not sensitive to tape-set and reduces tape fold-over. This unit has double line and in-groove capabilities with a guillotine style blade.
Resources
EHTA HYBRID Brochure to be available soon. Call with inquiries.
Interested In This Machine?
Please fill out this form and someone will contact you within 24 hours.