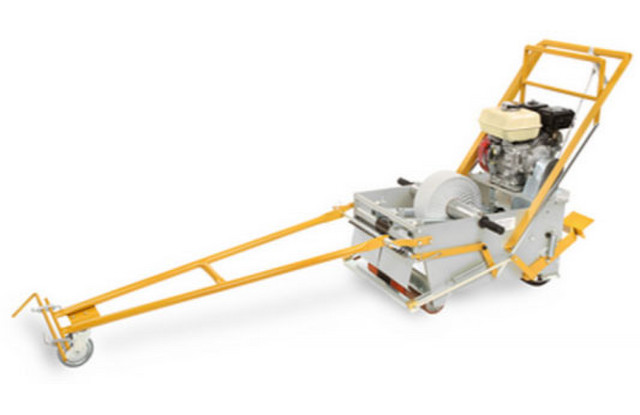 Motorized Highway Tape Applicator
(MMHTA-18-2)
The 18" Motorized Tape Applicator has wider tape width abilities and an added self-propelled capability for easier installation. It is capable of applying two 6 inch tapes with 6 inch spacing between lines with a scissor cut blade style.
Interested In This Machine?
Please fill out this form and someone will contact you within 24 hours.